Lenovo Bikin Pesaing Google Glass
Rachmatunisa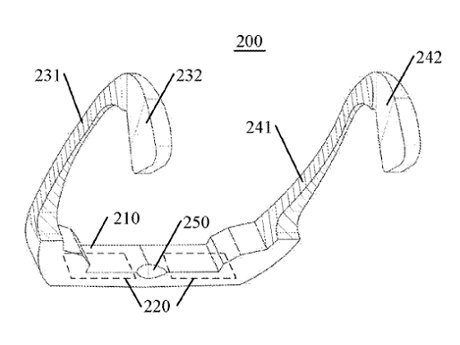 Paten kacamata Lenovo
Jakarta – Memperkuat lini bisnis smartphone saja tak cukup bagi Lenovo. Perusahaan yang semula lebih dikenal di bisnis komputer dan laptop ini juga sepertinya bakal merambah wearable gadget.
Lenovo baru-baru ini mendaftarkan sebuah paten ke United States Patent and Trademark Office (USPTO) dengan penyebutan 'Electronic Device and Sound Capturing Method'. Dalam deskripsi paten disertakan sketsa perangkat berupa kacamata yang tampak mirip dengan Google Glass.
Dalam deksripsinya, seperti dilansir Softpedia, Kamis (26/6/2014), perangkat ini tampak sederhana, dilengkapi audio built in, video recorder dan display VOD.
Menariknya, Lenovo menyebutnya dengan istilah 'recording device' bukan 'wearable gadget'. Mungkin ini adalah cara Lenovo menghindari perkara hukum berkaitan dengan privasi seperti yang menimpa Google Glass.
Tampaknya, kemunculan kacamata pintar Google sukses membuat perusahaan teknologi lain ingin menirunya. Selain Lenovo, sebelumnya Samsung juga diketahui mendaftarkan paten untuk perangkat serupa.
Namun dengan mendaftarkan sebuah paten belum tentu perusahaan tersebut benar-benar akan menjual perangkat yang dipatenkan. Namun setidaknya, langkah ini memperlihatkan Lenovo mempertimbangkan skenario untuk merambah wearable gadget.
Source: Detik